working by Aurélien BACOT February 1, 2023
At the end of January, at the last Fantastic Film Festival in Gérardmer, co-chaired by Michel Hazanavicus and Bérénice Béjo, LA MONTAGNE, Thomas Salvador's second feature film won two prizes: that of the jury, equal to Ann's German PIAFFE. Ore, and the price of criticism. More than a month ago, it was already dedicated to the PIFFF, in Paris, with two awards… That means if this particular cinema proposal arouses the support of all…
The first surprise is probably the director and actor Thomas Salvador, who very humbly wanted to share with us his love of mountaineering, staying true to his idea of ​​a fantastic cinema… by an auteur!
"When we talk about PIFFF, we can say to ourselves that it is played randomly, with dice, not *! PIFFF stands for Paris International Fantastic Film Festival, and it's true that I was a little afraid that it would be an audience of specialists, "geeks" (I'm not saying that pejoratively)… You can see a lot of horror films, scary movies and all that, while the film LA MONTAGNE is very soft… I was afraid that the audience would be bored but the film was a great success and won the big prize, which is the public prize**, as well as the Ciné+ Award Frissons. I was definitely extremely surprised and very happy! »
Actress Louise Bourgoin explains how Thomas Salvador's cinema is unique:
"I already knew the work of Thomas Salvador through his first film VINCENT HAS NO SCALES (2014) which had a great impact on me. It was the story of someone who has superhero powers, but filmed like the Dardens, in a very naturalistic film. It was an amazing find. In this film MOUNTAIN has another breakthrough: it is very inventive. We have not seen this in other films. It was a very different scenario from anything I have received so far. First it is a part of the film that is completely, we can say, "experimental and fantastic" and then it was a very beautiful proposal for an unprecedented love story. The story lasts from beginning to end, without wasting time. We are amazed, but it is very simple. There is an almost Japanese outline…"
For Thomas Salvador, the fantasy genre cannot be a field reserved exclusively for Americans or South Koreans. Above all, there is room for all and sundry propositions:
"There's a fantastic 'objective' dimension to my film, he says. You see things you don't see in your everyday life, but between the lines there is clearly something fantastic about the attraction of the mountains. It may remind of THE MAGIC MOUNTAIN by Thomas Mann. There is also something fantastical about this love story as my character is about to disappear forever. Léa's character (Louise Bourgoin) is aware of this: she has an intuition, an instinct for where she is and how to find her. This consciousness is like an Ariadne thread that binds them, although few know each other! They want to continue the meeting and continue the adventure, even if they "lose" each other a little and cross paths only at the beginning of the film. »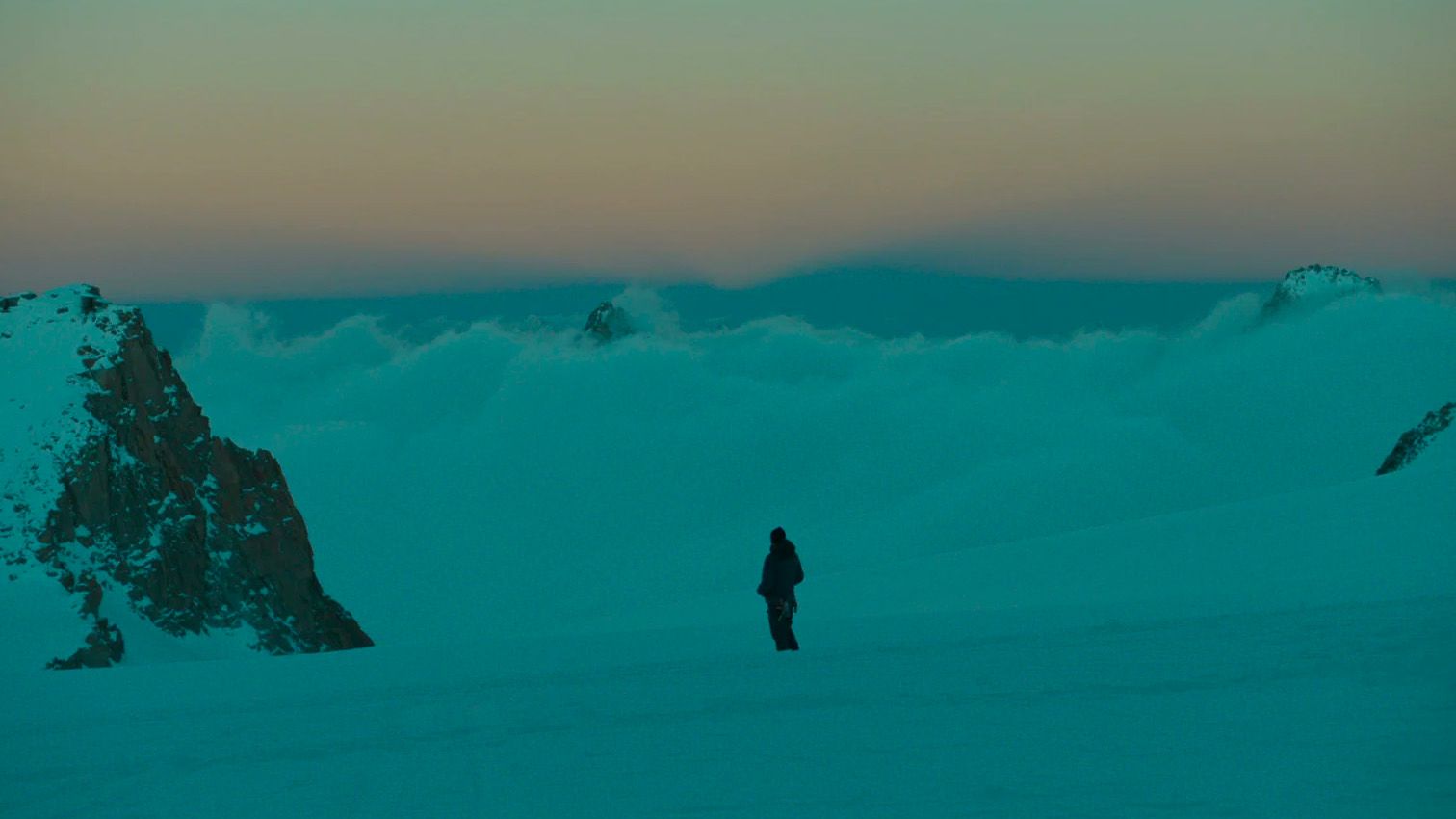 When Louise Bourgoin was approached for the role, script aside, it was the physical engagement that lured her. Mountains are not her natural domain as, as a child, she had never gone for winter sports:
"In this film, I was asked to shoot at 4,000 meters above sea level and it was incredible to do that. For ecological reasons, we decided to go on foot to the filming locations, to go up by cable car, not to use a helicopter. So we went up with the crew, which was very small, and carried the equipment to the places where we shot, like on the glaciers. We experienced extremely dangerous things: we were all roped together because these glaciers could contain crevasses. It's hard to breathe at 4000 meters. There is 30% less oxygen. We have to play in a very special way… It's very tiring, we get dizzy quickly… We all had migraines… It's difficult to multiply efforts… In any case, we are very focused to succeeded. sequence and as we know it's hard to breathe, we're going straight to the point! »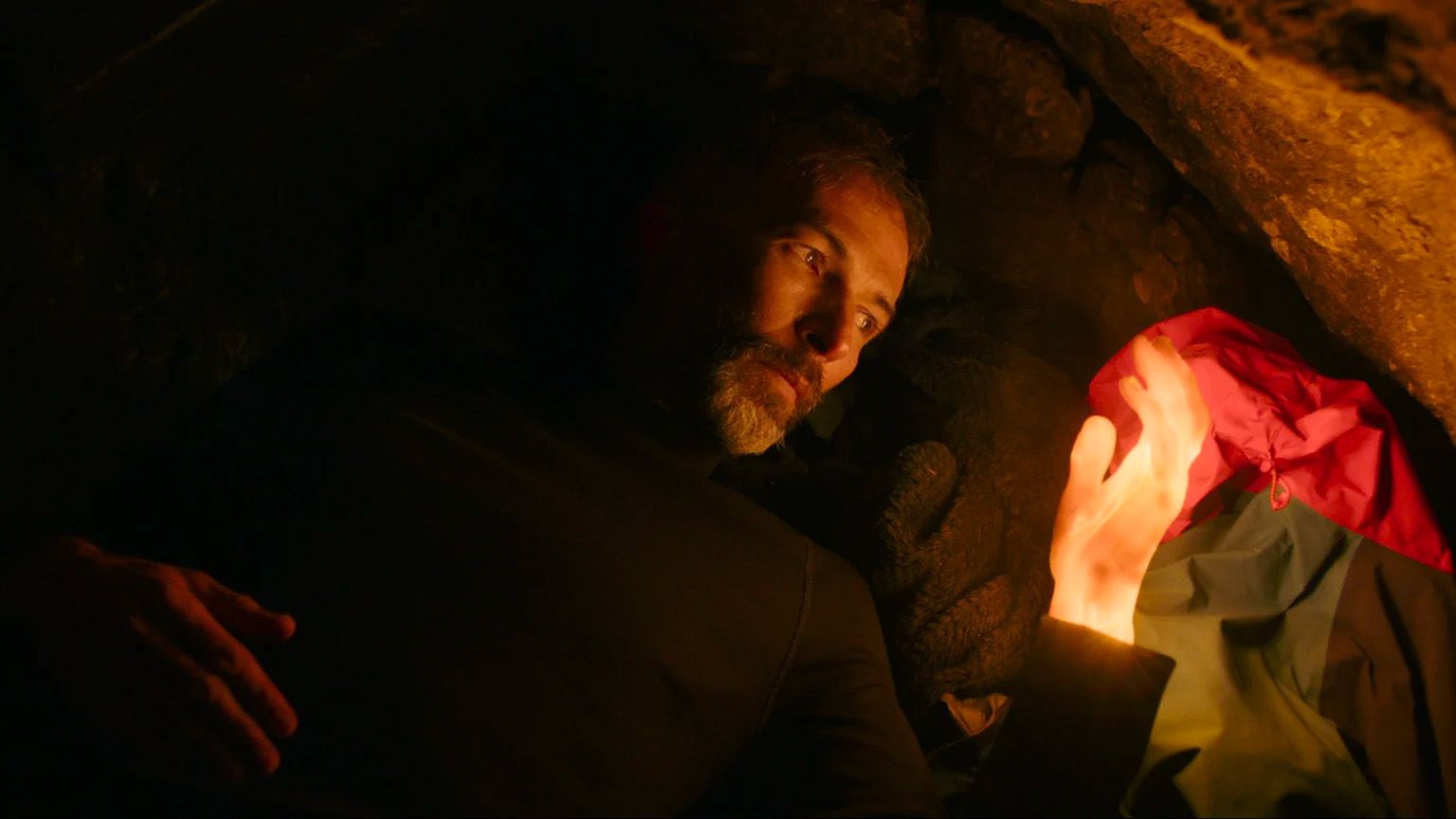 Therefore, an eco-responsible film, MOUNTAIN also indirectly testifies to a reality we would prefer to deny: global warming is working and there will be no turning back. Thomas Salvador testifies to this:
"It was important to me to make a film today that takes into account the reality of what's happening up there, namely that melting glaciers are one of the biggest visual indicators of global warming. Mer de Glaces, which is located in Chamonix and is one of the largest glaciers in Europe, melts every year. Moreover, in the film we see it very clearly and it needs no explanation: he caught all the members of the team. They hallucinated to see the ice level markers in 1990, in 2000, in 2010 and see where it is today…"
LA MONTAGNE is a contemporary twist on the theme of Orpheus and Eurydice: a romantic film with a beating heart, as well as a hymn to the natural and the supernatural.
*(NDA: pun on the slang term "piff", which, as everyone knows, defines the nose)
**(NB: this award is called "L'œil d'or")