James Gunn announced the new DC projects which will start in 2025, and for 10 years. Among them, a movie about Superman, about Batman and Robin, about Supergirl, or even a prequel TV series of Wonder Woman.
It is James Gunn and Peter Safran who have been chosen by the DC Comics team to pilot the new audiovisual strategy. They have become, among them, the Kevin Feige of the DC cinematic (and serial) universe. The announcement of the first projects was expected for this date of January 31, 2023, which James Dunn gave through a video posted on his Twitter account.
His job, along with Peter Safran, is to make sure the DC Universe is " well connected through movies, series, video games and animations. That the characters are consistent, played by the same actors, and that it works within the same story ", he first recalled. He also believes that he created the universe over several years around Guardians of the Galaxy help with this task.
These projects will see the light of day from 2025 and this is a plan for approximately 10 years.
Superman, Supergirl, Swamp Thing… 5 DC movies
Superman: Legacy : not an origin story, but an early exploration of the juxtaposition between superhero life and human life. It will be written and directed by Gunn and Safran, but no casting information is available.
authoritydedicated to evildoers with "good intentions"
The brave and the bold : a new story with Batman and Robin, but new actors
Supergirl: The Woman of Tomorrow, a solo adventure of Superman's cousin. It remains to be seen if it will be Sasha Calle, like in the movie Flash coming.
Swamp thinga fantastic and terrifying DC thriller that has already received a TV series on HBO Max.
Paradise Lost, Booster Gold, Lanterns… 5 TV series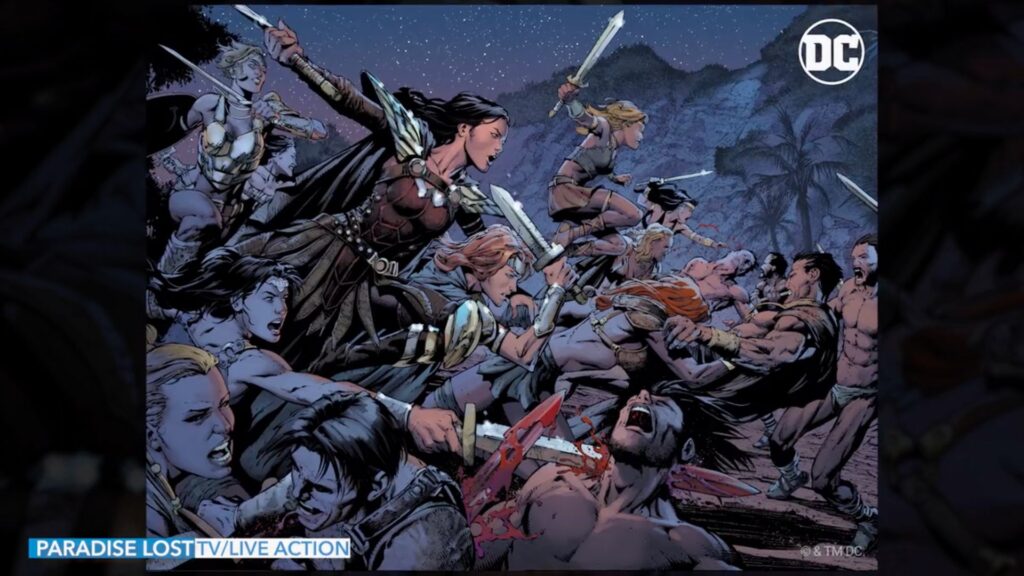 headlights, which will obviously tackle the Green Lantern story, but through two heroes, Hal Jordan and John Stewart. It would be oriented as a detective thriller (so green lantern with extra magical powers).
Waller is a solo series for Amanda Waller (seen in Suicide Squad), starring Viola Davis, and set between seasons 1 and 2 of peacemaker.
Paradise Lost would be a prequel to Wonder Woman, life on Themyscira before Diana and centered around the political issues of the Amazons.
Gold boostersuperheroes of the future armored with technological devices.
Creature Commandos is the only animated series of the lot, featuring the likes of Doctor Phosphorus, Richard Flag Sr., Nina Mazursky, and the rest of this commando well-known to DC comics readers.
---
Subscribe to Numerama on Google News to never miss any news!